Sustridge is a sustainability consulting firm founded in 2017 with a single mission: to help organizations of all sizes become leaders in sustainability.
Your Bridge To Sustainability
We approach each of our clients with fresh eyes to develop customized, unique strategies that meet our client's specific needs. We take a holistic approach to sustainability by using systems thinking to analyze and understand the key sustainability issues facing our client's organization. Our solutions are developed to maximize the economic, social and environmental benefits of our client's commitment to sustainability.

Our sustainability consulting team is made up of professionals with years of experience working with businesses, government, non-profits and higher education.
The Team at Sustridge
Sustridge has a team of exceptional and results-driven experts who love to work with our growing clientele. We are sustainability leaders who stay up to date on sustainability trends, are always open to exploring new ideas and technologies and are adaptable to the fast-changing and increasingly complex business environments. Read below to learn more about our exceptional team.
Josh Prigge is a sustainability consultant, college professor, published author, and public speaker with nearly a decade of experience managing sustainability programs and initiatives for large organizations. In 2017, Josh was recognized as a top 50 environmental leader in the business sector receiving the Environmental Leader 50 award.
Josh's work has been featured in publications such as Forbes.com, The Guardian, The Huffington Postand Triple Pundit, and Josh has presented at numerous sustainability conferences and events around the world including:
United Nations COP21 Paris Climate Conference

Sustainable Brands Conference

Environmental Leader Conference

U.S. Zero Waste Business Council Conference

Ceres Conference

B Corp Champions Retreat

Climate Leadership Conference
Josh holds a Master of Arts in Global Leadership and Sustainable Development, an MBA, accreditation as a TRUE Zero Waste Advisor and LEED Green Associate and Global Reporting Initiative (GRI) certified training.
Ann Erhardt
Senior Sustainability Consultant
Ann Erhardt has over twelve years of experience in sustainability including her most recent role as Chief Sustainability Officer for campus facilities and Director of Strategic Initiatives at Michigan State University.
After serving 4 years as Director of Campus Sustainability at Michigan State University, her focused changed to a more strategic role that concentrated on core business integration of sustainability into all infrastructure systems.
Formerly the Director of Energy Programs for the West Michigan Environmental Action Council, Ann received her sustainable business/environmental science degree and masters of management and organizational leadership from Aquinas College. She also achieved an advanced study certificate in design and innovation from Ferris State University. Ann's extensive experience in the sustainability field and her contagious passion for sustainability make her an invaluable resource and natural leader.

Lucian Toma
Senior Advisor - Educator
Lucian Toma has extensive professional experience with the design, development and implementation of sustainability programs in academic, government, nonprofit and business environments. He is the founder of About And For Sustainability, an organization with the mission to inspire, empower and support sustainability projects globally through design, education, and fundraising. Lucian also founded and runs Farms For Good, a permaculture farm focused on local, organic, regenerative food production.
Since 2012, Lucian has worked with The Ecology Center, The Energy Coalition and The City of San Clemente on numerous sustainability programs and initiatives. He holds a BA in International Relations, MA in Global Leadership & Sustainable Development, and multiple internationally recognized Permaculture Design Certifications.
Clients
Sustridge is proud to work with organizations of all different sizes from all types of industries - from three-person startups to Fortune 500 companies. We are grateful to have established collaborative partnerships with ambitious organizations that strive to make the world a better place.
In the Media
Explore the various online articles, podcasts and webinars where Sustridge has been highlighted or has provided sustainability-related expertise.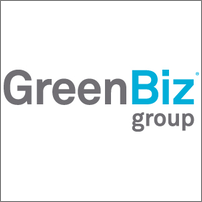 10 Minutes with Josh Prigge, host of 'Sustainable Nation'
This column is about the "how" of sustainable business, featuring one significant change and how a leader (and team) made it happen.
Is Your Sustainability Strategy Under Water?
Sustridge CEO Josh Prigge hosts Frank Burns, President of APANA to present real-world water saving applications.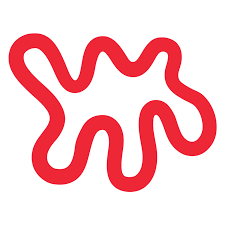 6 Ways to Save on Your Heating Bill This Winter
The first step to managing your energy spending is inspecting it, says Josh Prigge.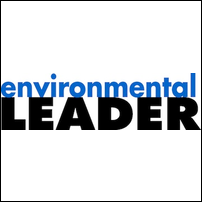 The Net Positive Movement: Q&A with Josh Prigge
"Businesses that have joined the corporate net positive movement seek to put more back into society and the environment than they take out."
Small Business Guide to Energy Conservation
"Green teams can improve retention, job satisfaction, and overall company communication by bringing people together from different departments."
The Small Business Guide to Sustainability Certifications
"These certifications help consumers and stakeholders understand the company is actually walking the walk regarding sustainability," Josh Prigge.